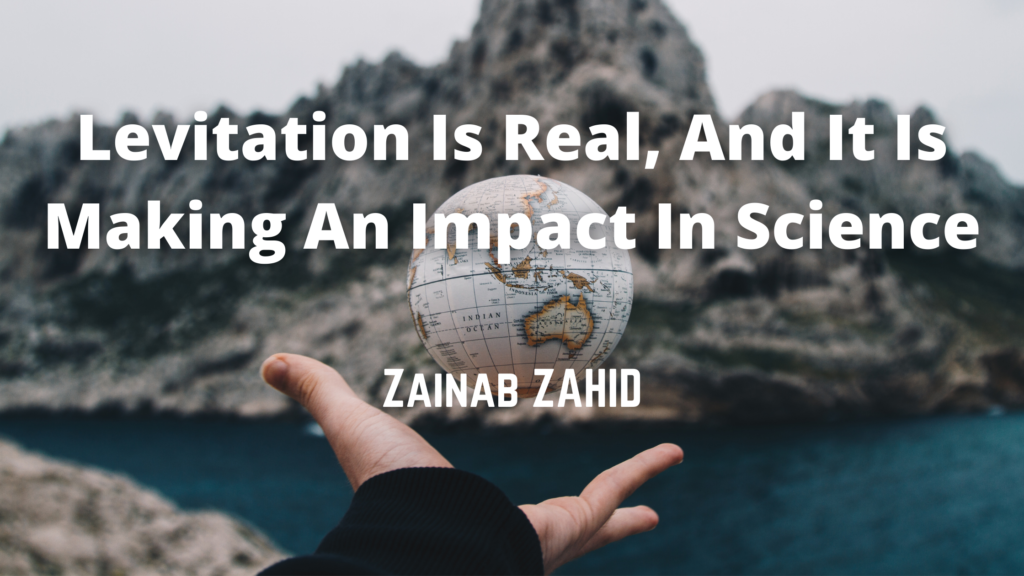 From defining gravity to defying gravity, science can do wonders for our world. The closest approach to counter gravity is levitation.
What is levitation?
Levitation has been defined as objects mysteriously floating in the air. It is a stable condition in which a particle suspends itself against gravity, oscillating about a fixed position without any physical contact. Mastering levitation could transform the whole gamut of places, from the laboratories we work to the environment we live in. For an object to levitate, it must have a charge with some magnetic properties associated with it. Apparently, the most commonly seen Maglev or magnetic levitation is a density-based technique and does not rely on such properties.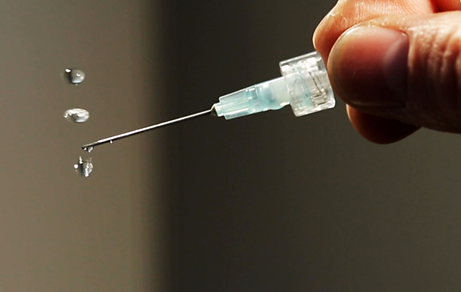 Magnetic levitation (Maglev)
Concept
The devices previously made allowed only small objects to levitate, but advances in technology paved a way to levitate liquids as well. It's a long time that researchers have been trying to develop a levitation method for experiments, despite which mixing the droplets and observing their reactions have become successful Existing acoustic levitators or sound waves to mix liquid droplets did not provide any efficient result. Even if somehow the reaction was carried out, it could not be monitored on time. Later, Prof. Ralf Kaiser and his postdoctoral researcher Stephen Brotton made it possible to conduct contact-free reactions without using an apparatus that may affect the result.
Development
Firstly, Kaiser, accompanied by Brotton, used the existing space simulation levitator setup with some improvements for the experimental purpose. Then, to make the upper droplet oscillate, they suspended one droplet above another and matched the frequency of the modulating sound wave to its natural vibration frequency. The oscillation resulted in the merging of both the droplets and thus initiated the reaction. Next, they repeated the merging approach several times to check the effectiveness.
They carried out the discovery using the four proof-of-concept experiments – an idea to demonstrate the feasibility of the reaction. These included chemical changes produced by the merging process, which Raman had studied previously, Fourier-transform, infrared and ultraviolet-visible spectroscopies.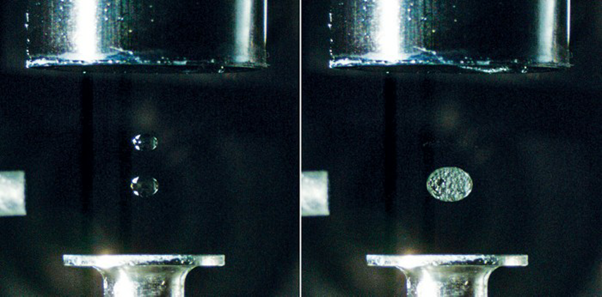 Researchers have tested the technique on various reactions, including merging iconic liquid with nitric acid, droplets of water with ethanol, and some acid-base reactions using sodium hydroxycarbonate.
Significance and prospects
The levitation method provides containerless conditions for investigating materials and eliminating most interactions between the sample and its environment. It is widely used in measuring thermophysical properties like viscosity and surface tension of liquids.
In conclusion, developed levitation techniques can be used to solve problems in the fields of chemistry, materials science, combustion science, and biochemistry. Its advantages and breadth of applications also enable its ample use in the forthcoming time.
By,
By Zainab Zahid
Chemistry Graduate Student
Aligarh Muslim University
References
Stephen J. Brotton, Ralf I. Kaiser. "Controlled Chemistry via Contactless Manipulation and Merging of Droplets in an Acoustic Levitator". Analytical Chemistry, 2020; 92 (12): 8371 DOI: 10.1021/acs.analchem.0c00929
University of Hawai'i News. "'Touchless' chemical reactions through levitation." YouTube, YouTube, 24 June. 2020, https://www.youtube.com/watch?v=HXPeZHO3sa4
C. Cagran, G. Pottlacher, Chapter 9 – Dynamic Pulse Calorimetry – Thermophysical Properties of Solid and Liquid Metals and Alloys, Editor(s): Michael E. Brown, Patrick K. Gallagher, Handbook of Thermal Analysis and Calorimetry, Elsevier Science B.V., Volume 5, 2008, Pages 299-342, https://doi.org/10.1016/S1573-4374(08)80012-X.
About the author
Science obsessed and proud, Zainab Zahid is a chemistry graduate from Aligarh Muslim University. She enjoys writing about the latest innovations and technology. She believes that transformative changes are through the uncommon combination of disciplines. Apart from studying and learning about unknown facts, nature photography fascinates her.

This is Zainab's first blog on TQR!