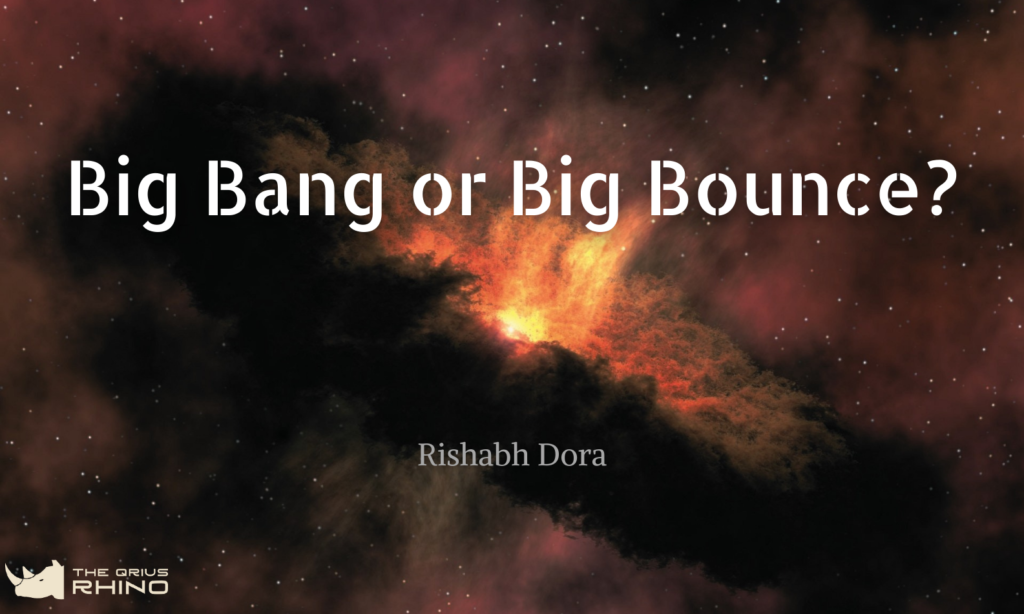 Did our Universe really start from the Big Bang? If yes, then what was there before it? Will there be the Big Crunch?
Intriguing, right?
Continue reading to see the mystery unfold.
Emergence of the Loop Quantum Gravity (LQG) Theory
General Relativity (GR) and Quantum Mechanics, two of the best theories we have in physics are incompatible with each other. But in the past few decades a new theory, Loop Quantum Gravity (LQG) emerged, its goal is to combine them in a consistent way. It competes with the String Theory in the race for the unified theory of the universe.
General Relativity provides a unified description of gravity as a geometric property of space and time. It is extremely successful in describing the evolution of our universe from the early stages to very large scales. But it is not a quantum theory. Loop Quantum Gravity describes gravity according to the principle of quantum mechanics, and not ignoring the compact astrophysical objects where effects of gravity are strong, for instance, black holes. In LQG, space is made up of a network of quantized loops called spin networks. The quantization is of Plank Length (approximately 10-35 m).
The physical consequence of the LQG leads to Loop Quantum Cosmology, the study of the early universe and the Big Bang. This theory suggests that the cosmos didn't start with a Big Bang but rather a 'Big Bounce'. The Big Bounce theory states that our universe didn't necessarily begin from a singularity, but rather 'rebounded' from the collapse of a previous universe.
What is singularity?
Singularity is a point in space-time where density and gravity become infinite, space-time curves infinitely and the laws of physics as we know them to break down. This singularity is the reason why the Big Bang is seen as the beginning of the universe.
However, quantized space-time prevents the contraction of space from going to zero volume and hence infinite density does not occur. Therefore, instead of having a big bang singularity, we have a Big Bounce.
The Big Bounce
Each big bounce has a "quantum bridge" between contracting and expanding universes that looks a lot like an entry point to a past history that existed before the big bang. This suggests that we could be living at any point in an infinite sequence of universes, or conversely the current universe could be the very first iteration.
However, the Big Bounce Models do not explain much about that how the currently expanding universe will manage to contract. There also exist several difficulties in explaining inflation and it is still under active investigation.
In my view, Big Bounce theory emerges to be the more superior theory to the Big Bang theory. And LQG, with its unification of Quantum Mechanics and Relativity, should be racing up to become the Theory of Everything.
By Rishabh Dora (BS-MS student, IISER Bhopal)
Related Blogs: