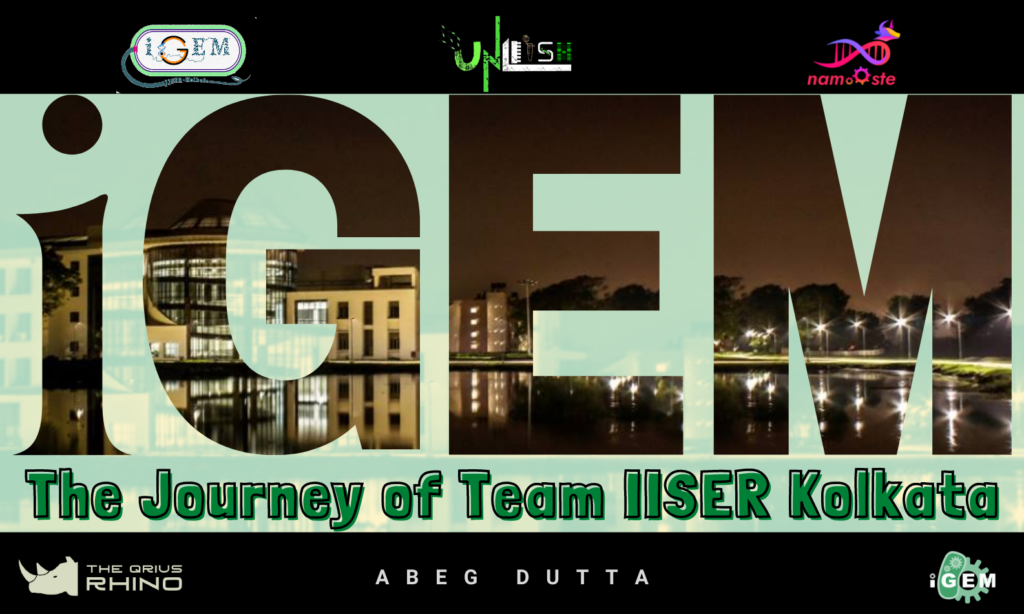 iGEM (International Genetically Engineered Machine) is a global competition where high school students, undergraduate and over graduate students compete in the arena of synthetic biology. Over the due course of the competition, students organised in teams assimilate and build biological systems using various components of their own as well as standard biological parts provided by the iGEM organisation. Originating out of student projects at MIT in 2003, the competition has since then expanded into a sophisticated global competition connecting cultures and continents.
Today, several colleges and high schools participate in this competition. iGEM is an experience of a lifetime for high school students and undergraduate students aspiring to pursue a career in the life sciences. IISER Kolkata made its debut in iGEM in 2018 and has since then executed two successful projects. The story of IISER Kolkata's iGEM movement is one built on the foundation of scientific temper and an inclination to solve important problems combined with grassroots level interaction with the stakeholders. Here is the account of the first and second editions of iGEM IISER Kolkata.
To read more about how Indian teams performed at iGEM read: iGEM in India!
Team 2018
Team wiki: IISER Kolkata iGEM 2018
IISER Kolkata started its iGEM journey in 2018 with a multitude of aspirations of making it big in the international synbio circuit. A bunch of aspiring sophomores and first-year undergrads came up with the idea of participating in the competition formulating an elegant project on the local and significant issue of arsenic poisoning in the surrounding environment of IISER Kolkata.
Inspiration
The idea was to design a probiotic bacterium to safeguard people from arsenic poisoning. India's eastern state of West Bengal faces the issue of chronic arsenic poisoning which is in itself an environmental hazard on a massive scale. This is of serious concern especially in the southern regions of the Bengal plains drained by the rivers of the Himalayas as these rivers erode the arsenic laden layers of rocks in the upstream and this is carried and deposited in the plains and further solvated in groundwater aquifers as rain and accumulated water seeps via arsenic laden layers of soil into the ground. This arsenic ends up in humans as we are at the top of the food chain thereby leading to several diseases in local populations consuming a dangerous level of arsenic.
Innovation
The team came up with an elegant solution to uptake and sequester arsenic from ingested food in the gut at the biological pH conditions. They proposed an engineered bacterium that gets delivered into the gastrointestinal tract by means of a probiotic pill. This is in itself a novel method to deal with arsenic using probiotic treatment!
The engineered bacterium, therefore, needed to possess some important and specific characteristics. It had to be necessarily capable of sensing and responding (uptaking, transporting and sequestering) to arsenic concentrations beyond a certain threshold. Additionally, the efflux pathway that is responsible for arsenic resistance in most bacteria needs to be deleted. This is because the pathway won't be suitable for sequestering arsenic in this particular idea. The GMO (E. coli being the model organism) is constructed with a genetic circuit that responds to the internal buildup of arsenite and arsenate ions by producing synthetic phytochelatin (a glutathione oligomer that chelates and detoxifies heavy metals) under the influence of a strong T7 promoter which is expressed once T7 RNA pol is expressed which itself is under an arsenic sensitive autorepressor (inhibition stopped by arsenic).
In order to prevent this system from getting saturated and failing to sequester anymore arsenic, the final step was to incorporate HMT 1 (heavy metal transferase 1) in the circuit which is known to translocate cadmium-based heavy metal complexes in E. coli to the periplasmic space such that there are no vacuoles in bacteria. The team hypothesised the same to happen with arsenic complexes. Arsenite oxidase was also incorporated in the circuit as an add-on to ensure if the arsenic is not fully sequestered. In that case, at least the remaining arsenic can be oxidised to As(V) which is less toxic than As(III). Both toxicity and rate of absorption for As(III) are higher in the gastrointestinal tract.
Find more about how team iGEM IISER Berhampur scientifically altered cell lines in Manipulating Protein Interactions in Engineered Cells.
From the lab to the society around us
As part of their integrated human practices, the team:
reached out to the villages near the institute campus
communicated with the local population at the grassroots level regarding the issues they face with water quality
learnt about the symptoms that they have seen commonly appear in case of arsenic toxicity
educated them about the medical concerns and the merit of their project in this regard
The result of these field surveys was that the local awareness regarding arsenic contamination was gauged. Also, courtesy of the efforts of the team, this enhanced spreading of awareness about arsenic contamination. At the end of the day, it was the consistent engagement with locals that helped the team realise the actual severity and gravity of the issue and influenced their perception of the situation.
Team, collaboration and achievements
Led by a bunch of ambitious and enthusiastic students, Animish Nilesh Vaze was instrumental in establishing the iGEM movement in IISER Kolkata and its subsequent nurturing. According to him, the opportunity to work in iGEM was a liberating experience and made him more confident in his research skills and independent in his working style.
The debut team was mentored by IISC Bangalore in terms of doing an "iGEM" project. This immensely helped the team to carry on the project with valuable input. They undertook further collaborations with IISER Mohali, IISER Bhopal and TecCEM Mexico in the course of their project. Lastly, the inputs from eminent scientists helped the team in many ways. This includes data collection and technical understandings.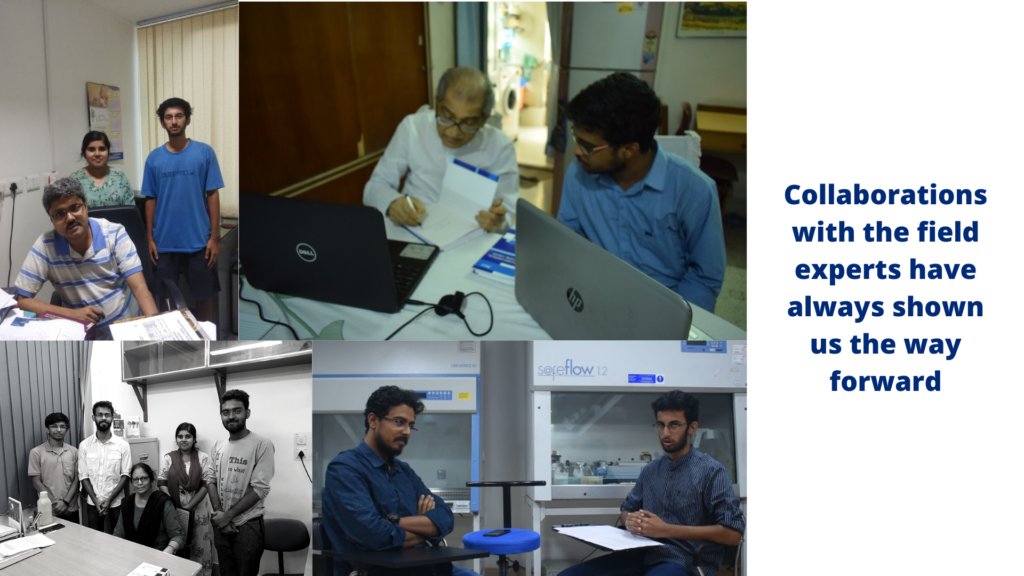 The team went on to win the coveted iBEC grant awarded by the Department of Biotechnology, Government of India. Their project was among the best five among all submissions. This largely helped them to fund their project. Furthermore, at the Giant Jamboree 2018, they went on to win the gold medal by successfully fulfilling the required criteria. What is worth mentioning is that they could achieve this feat in their very debut participation in iGEM.
Read more about the debut gold-winning journey of the team IISER Berhampur in Team IISER Berhampur with a Gold Medal in the Debut Attempt in iGEM (Indian teams dominate the iGEM competition 2020)
Team 2019
Team wiki: IISER Kolkata iGEM 2019
Inspiration
The 2019 team came up with an equally interesting idea. It was also addressing a local issue as the last year's team did. Leishmaniasis, or "kala-azar'', as most of us know it, falls under the category of neglected tropical diseases. Around a billion people globally are at a risk due to the disease. It spreads by the vector sandfly endemic to the tropical hotspots which form the epicentre of this disease. Caused by the protozoan parasite Leishmania donovani, this disease remains a severe issue for people who are financially weak, given the expensive nature of the existing treatments. This is complemented by the rise of drug-resistant strains and new post-treatment syndromes which aggravate an already neglected problem.
In terms of mortality, the disease is the second most fatal after malaria. Up to 30,000 deaths annually are correlated to leishmaniasis. By virtue of it being a tropical disease, it is prevalent in poor and malnourished communities with weak immune systems. Incessant and unplanned urbanisation is also correlated with the occurrence of this disease. It is of three types, visceral, cutaneous and mucocutaneous. South Asia has a major load of visceral leishmaniasis, which is locally known as "kala-azar". There is a dearth of vaccines added with the expensive and compromising picture of available treatments. These side effects have necessitated the development of a method of treatment that is cheap and poses a minimum risk in terms of side effects.
The solution to this persistent local issue of global significance by the iGEM team was an elegant genetically engineered bacterium equipped with a fine-tuned sensor for nitric oxide and an iron chelator. The bacterium, named unLEISH, could detect macrophages infected with the protozoan parasite and eliminate them!
Innovation
Upregulation of nitric oxide (NO) in a macrophage phagocytosing a pathogen is important in activating other immune responses detrimental to the survival of any parasite. Leishmania donovani downregulates NO levels inside a macrophage. In this way, Leishmania evades our immune surveillance. The leishmania infected macrophage is detected by unLEISH by sensing the downregulation of NO, the very mechanism that the pathogen employs to evade the immune response. However, the NO levels after downregulation still remain higher than basal levels. Hence, the genetically engineered organism is required to activate itself in a range of NO concentrations between basal and upregulated levels (usual levels during immunological response).
The NO sensor was designed with the help of two different NO promoters with differing affinities to NO. One is a transcriptional inhibitor with a high affinity for NO (inhibition is stopped when NO is bound to it). The other is a transcriptional activator with a low affinity for NO (activates when NO is bound to it). Complemented with a tetracycline repressor protein, the two promoters are arranged such that the entire circuit is activated only when NO concentrations are intermediate (between certain thresholds). Since leishmania requires iron for its growth, we need to reduce the amount of iron at the macrophage labile iron pool itself (the source). This is achieved by a strong iron chelator, Aerobactin, which is expressed under the control of the NO sensor that we have just encountered!
Read more about another innovative iGEM project by IISER Bhopal in Illuminating Life – At times, dark backdrops inspire bright lights.
Science for all
As part of their integrated human practices, the team met with field experts. They took suggestions and technical advice from these experienced minds and enriched their project. Furthermore, they visited the local schools and did workshops. They tutored the young and curious minds about the boon of genetic engineering. On top of that, they engaged the local society with science using a local art form – street play. They enacted their scientific theme in form of this play, which the audience thoroughly enjoyed.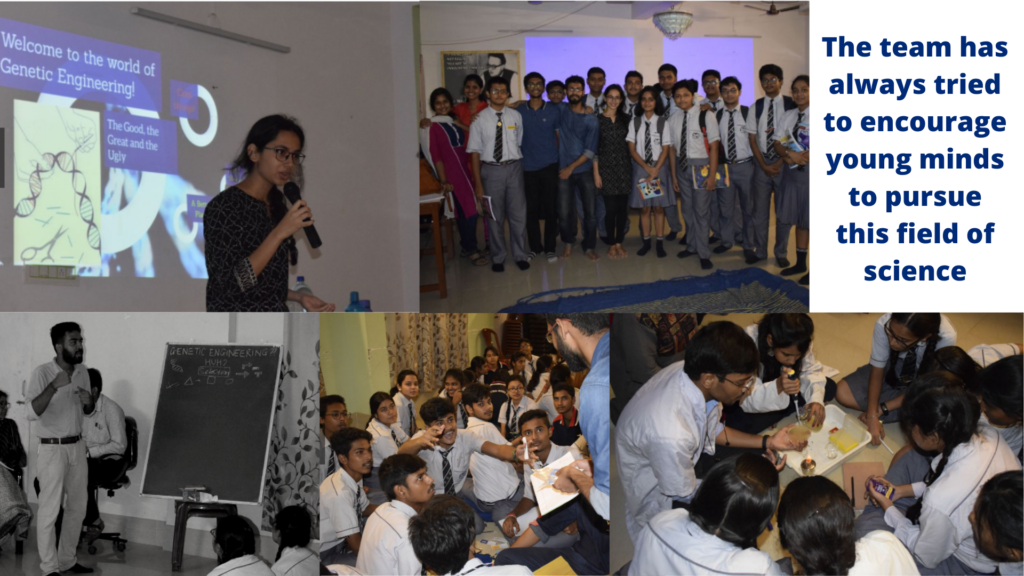 Team, collaboration and achievements
The team was led by Pinaki Chanda and Ipshita Gayen with the previous team members playing the role of advisors to the new team. The team went on to mentor MIT-ADT, Pune, in their iGEM project as well. In fact, they won the award for best presentation at the All India iGEM meet 2019. Like their predecessors, they undertook additional collaborations regarding informative and interactive activities as well as the exchange of information with the iGEM teams of IISER Pune, University of Warwick, and the University of Alberta.
The project went on to win the gold medal at the giant jamboree 2019. Additionally, it received a nomination for the best mathematical model and the safety commendation award! A brilliant finish to the second appearance at iGEM, isn't it?
The sponsors, New England Biolabs, Snapgene, Twist Biosciences and IDT have played a crucial role in making this project successful.
Looking into the future
Team wiki: IISER Kolkata iGEM 2021
IISER Kolkata is ready to make its third consecutive appearance in IGEM after missing a year due to the COVID -19 pandemic. The team expects to make a mark in iGEM this year as well, following in the footsteps of their predecessors. In the process, the team also hopes to continue cultivating scientific temper and a culture of scientific enthusiasm in the IISER Kolkata student community. Stay tuned for our upcoming blogs in the series to know more about our iGEM Project of 2021!
To be continued…
By,
Abeg Dutta (BS-MS student and iGEM 2021 team member, Indian Institute of Science Education and Research Kolkata)
References:
All information and images are obtained from team iGEM IISER Kolkata. The author is also a member of the team for iGEM 2021.
About the author:
Abeg Dutta is a life sciences enthusiast interested in developmental biology and epigenetics. He is an avid reader of pop-science literature and fiction. When not invested in reading, he is either sketching or scribbling lines of poetry. Apart from being a connoisseur of tea, he is also an avid enthusiast of history and geopolitics.

This is his first blog for TQR!
Collaboration: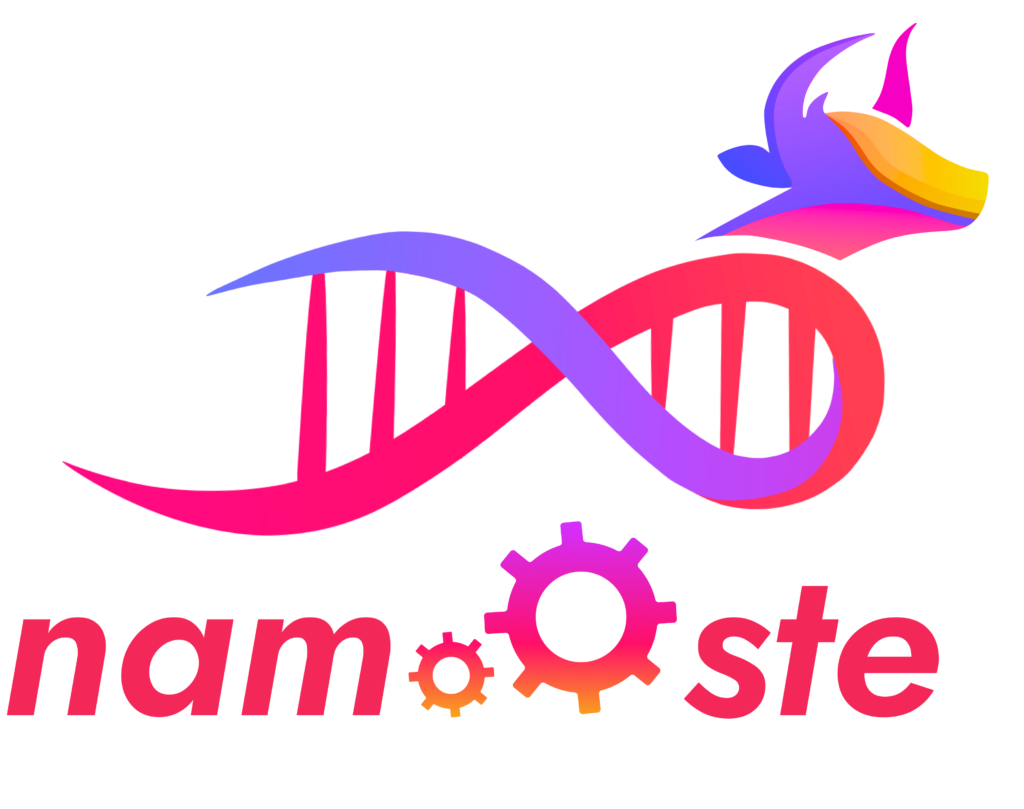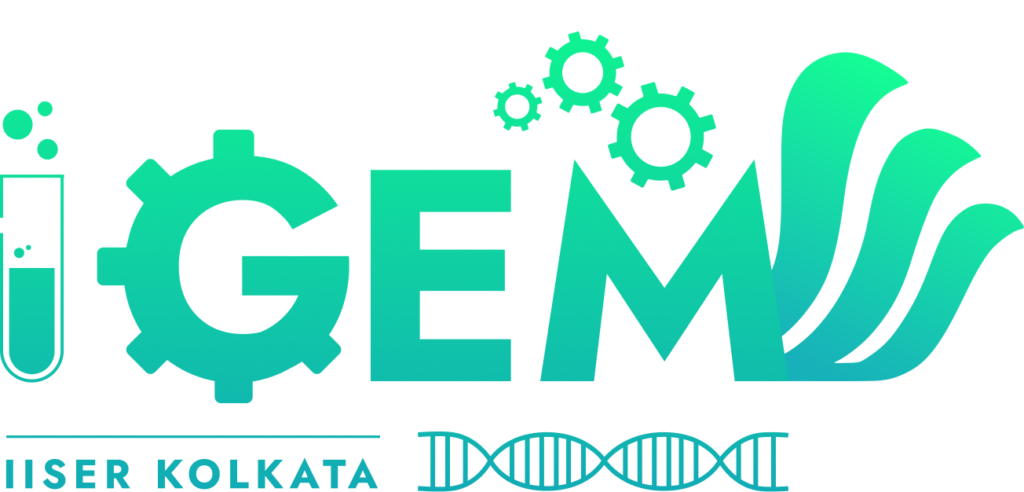 This blog is a part of Science Communication by iGEM IISER Kolkata 2021 Team. They are a bunch of undergrads from diverse academic backgrounds ranging across different fields of science! United by their love for science especially synthetic biology, they aim to create an inexpensive curative strategy as well as detection strategy for bovine mastitis!
The idea is to develop a vaccine that can target and kill the causative agents. The disease is normally prominently detectable when it is already at a severe stage. Thereby, the team is even using biotechnological strategies to develop a colourimetric detection kit that can help diary farms identify the devil growing inside their cows even before things get worse.
The project has already been recognised globally by various awards by leading organisations in this field. Get more details of their project in the upcoming blogs.